Mobile Home Parks of Hayward Ca, San Leandro Ca, Union City Ca and Fremeont Ca.  Modular Home Parks

by Scott Harrison Local Realtor  510-388-4536

California Mobile home information about buying, financing, lenders,  insurance agents for mobile and manufactured  homes and pre fabricated homes

Buying a mobile home is different from buying a home or condo.  Most Bay Area parks owners require a minimum income of  3 x the $400-700 space rent plus 3 x the any loan payment to qualify to live in their park.  If you planning to finance a mobile home that is not new or attached to a permanent foundation regular banks and mortgage brokers can not help you because banks treat them as personal property like a car.  The average interest rates on mobile and modular homes is between 9-11.5%. The single wide mobiles epically the older ones are even harder to get loans on. (List of lenders are in the left margin)

  May Communities have rent control limiting space rent increases.  Building Codes are regulated by the HUD and not by local government thus quite different from your standard house.

  A modular or manufactured homes have been built so that they are often difficult to tell them from a stick built home.  Finding a space in a local mobile home park takes years on a waiting list and most often folks simply buy an old mobile and pull it out so they can put in your new modular home.  When buying this type of homes the parks space rent can very widely with in the same park and some of the newer home can be on the property taxes roles as well.  If you are placing a new Manufactured home on a lot of land it must be attached to a permanent foundation to get ordinary bank financing. 

  Renting a modular or mobile home in a bay area is seldom allowed by park management.  Owner is expected to live in the home.  An example a daughter wants to buy a mobile home for her mom would not be allowed in most parks because the daughter does not live there.

  Also there are two kinds of parks, one designated for Senior and the other known as Family.  The Family parks accept occupants of all ages and the senior parks only allow ownership by persons over 55 years old and seldom occupants under 18 years old.

  See the links below for regulations, forms, building standards and installation tips.

FEDERAL CONSTRUCTION AND SAFETY STANDARDS

Since mid-1976, all manufactured homes have been constructed to meet the federal building standards adopted and administered by the U.S. Department of Housing and Urban Development. This national code is called the National Manufactured Home Construction and Safety Standards. The code regulates manufactured home design and construction, strength and durability, fire resistance, and energy efficiency. It also prescribes the performance standards for the heating, plumbing, air conditioning, thermal, and electrical systems.

If you would like to see photos of mobiles and Mobile parks in the East Bay Area go to this page
California Bay Area Mobile home rent control exsists for:

Fremont Mobile Home Rent Control

    Hayward Mobile Home Rent Control

Pleasanton Mobile Home Space Rent        

California Mobile / Modular Home Lenders

Bank of the West   510-791-0763

California Bank and Trust 510-785-6100

J. Allen Financial           800-400-4224

Manufactured Home M.  919-861-2292

Murphy Bank  "John"     559-225-0318

Oak Court Investments  650-462-1051

Santiago Financial         800-232-3908

Dave Shanklin               916 868-7276

Dell  Mobile loans          916-962-7128

Are you a Vetran honorably discharged  who served a minumun 90 days of active duty?  A
CalVet Loan
Mobile home loan may be your best option.  Requires 3% down with maximun loan or $175,000 Must not be rented space and  other restrictions.  Call 866- 653-2510 - Toll Free
Looking to place a new modular home in a rural area?  This
goverment program
offering up to 100% financing through the USDA Rural Development programs designed to assist low income single family and modular new home purchases on
permanent foundations
.
Mobile and Modular Home Insurance Agents

Farmers Insurance  510-317-7706

Ca. Southwest

800-992-6966
East County

  925-757-4208
Ray Hudson

  408-977-1622
Weible


  800-653-5565
Formost insurance 800-532 4221

Mobile Home Manufactors and Parts

Manufactured Homes - They are Not Tin Cans on Wheels - These Factory-built homes have suffered an image problem, but experts say they've become good investments. The one hurdle that remains is competitive financing.

Mobile home parks In Alameda County California

Red F = Family or Red S Senior only parks

510 area code

A Street Trailer Park 280 W A St Hayward, CA (510) 785-9313 

Bal Trailer Court 14831 Bancroft Ave # 20-B San Leandro, CA (510) 352-8152

Besaro Mobile Home Park  4141 Deep Creek Fremont 510 792 9797 S

Central Park West  Union City 510 471-4455 F

Colonial Acres 17754 Meekland Ave Hayward Ca 94541 278-6008 F

Contental Mobile Home Park 28606 Huntwood Ave, Hayward 510 783 0150 F

Del Rio Mobile Home Park 1550 162nd Ave San Leandro, CA (510) 481-1009

Eden Gardens Estates 1150 W Winton Ave Hayward, CA (510) 783-4433

Eden Roc  28389 Bradshire Rd. Hayward 510 782 9721 F

Georga Manor
1419 Buckingham Way, Hayward Ca 94544 510-785-2212 S
Hayward Mobile Country Club 1200 W Winton Ave Hayward, CA (510) 783-9500  S

Hesperian Trailer Park 15263 Hesperian Blvd # 57 San Leandro, CA (510) 895-9907

Hidden Trailer Park 651 W A St # 29 Hayward, CA (510) 783-3393

Mission Bay
15333 Wicks Blvd San Leandro, CA (510) 352-4433 S
Niles Canyon Mobile Home Park  711 Old Canyon RD Fremont 510 792 7303  S

Paradise Trailer Court 16115 E 14th St # 2 San Leandro, CA (510) 276-4838

Pines Trailer Park in Cottages 1422 168th Ave San Leandro, CA (510) 276-8455

Pueblo Springs 27930 Pueblo Spgs Hayward, CA (510) 786-2791 F

Salel Mobile Home Court 747 Lewelling Blvd San Leandro, CA (510) 351-8363

San Leandro Court 2470 Washington Ave San Leandro, CA (510) 614-5875

Sandev Mobile Home in RV 2100 Lewelling Blvd San Leandro, CA (510) 352-1334 F

SHADY HAVENS R.V.PARK 19150 Hesperian BLVD  Hayward CA. 94541

Southlake Mobile Home Park Fremont 510 651 0990  F

Spanish Ranch I  28400 Granada Circle, Hayward 510 783 5535 F

SPANISH RANCH II 121 Ranchero Way, Hayward 510 886 4646 S

Trailer Haven 2399 East 14th Street, #4, San Leandro -Ca (510) 357-3235 F

The Tropics
33000 Almaden Blvd  Union City  510 471 8550 S
Find your park in the 925, 650, 408 area code at this link
Should you find a park that is not listed or has changed their phone number please let me know and I will be glad to
update my page.
E-Mail
or Contact Scott Harrison Realtor
Cell at 510-388-4536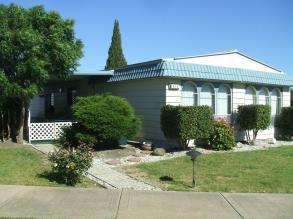 Directory
California Free Home Values,
Union City Homes for Sale,
Buying a Condominiums or Town home,
Buyer and Seller tips,
  County Tax Brakes
, 
Marketing Plan
,
List of Sellers Closing Costs,
Buyers and Sellers Normal Closing Costs
,
Which Cities Have Transfer Taxes
Buying a home with a short pay
,
About Short Sales and Foreclosure
Real Estate Agent Scott Harrison Coldwell Banker
,
Castro Valley homes for sale,
Danville Homes for Sale,
Fremont Free Home values,
Hayward Real Estate for Sale,
San Leandro Real Estate,
Privacy Policy and Disclaimer
,  
Site Map